Colonel Edwin L. Drake Legendary Oilman Award
"Honoring a lifetime of achievement within the oil and gas industry"
| | | |
| --- | --- | --- |
| 2011 | Ralph W. Baird | Houston, Texas |
| 2011 | I. K. "Ike" Morris | Glenville, West Virginia |
| 2010 | William L. Fisher | Austin, Texas |
| 2010 | Dudley J. Hughes | Jackson, Mississippi |
| 2009 | John A. Comet | Oil City, Pennsylvania |
| 2009 | Thomas Dugan | Farmington, New Mexico |
| 2009 | Frederick Fesenmyer | Bradford, Pennsylvania |
| 2008 | Dr. James Buckee | Calgary, Alberta Province |
| 2008 | Roy Huffington | Houston, Texas |
| 2007 | Thomas D. Barrow | Houston, Texas |
| 2006 | Robert D. Cowdery | Wichita, Kansas |
| 2005 | Marlan W. Downey | Dallas, Texas |
| 2005 | John C. Wright | Sistersville, West Virginia |
| 2003 | Lawrence W. Funkhouser | Texas |
| 2003 | Frank W. Harrison, Jr. | Lafayette, Louisiana |
| 2001 | Robert Eberly | Uniontown, Pennsylvania |
| 2001 | Charles Weiner | Houston, Texas |
---
William L. Fisher, 2010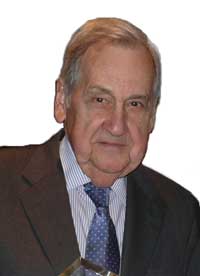 William L. Fisher
William L. Fisher is the Leonidas T. Barrow Chair and Professor in the Department of Geological Sciences of the Jackson School of Geosciences at the University of Texas at Austin. Previously, he served as the Inaugural Dean and the first Director of the John A. and Katherine G. Jackson School of Geosciences, a school he was instrumental in founding as well as securing its substantial endowment. He is a former long-time director of the Bureau of Economic Geology, former chairman of the Department of Geological Sciences and former director of the Geology Foundation. Dr. Fisher is a member of the National Academy of Engineering and serves currently as a member of the National Petroleum Council. He served as Assistant Secretary of Interior for Energy and Minerals under President Gerald Ford, and served on the White House Science Council under President Ronald Reagan. Dr. Fisher is past president of the American Association of Petroleum Geologists, the Association of American State Geologists, the American Geological Institute, the American Institute of Professional Geologists, the Gulf Coast Association of Geological Societies, and the Austin Geological Society.
---
Dudley J. Hughes, 2010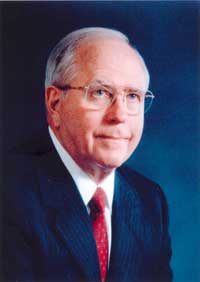 Dudley J. Hughes
Dudley J. Hughes, a Louisiana native and geology graduate from Texas A&M in 1951, served in the military during the Korean War. While stationed at Ft. Bliss, he and Dan, his twin brother and also a geologist, purchased a federal gas lease in Eddy, New Mexico, the first of many leases they have owned. Since that first lease in 1951, Mr. Hughes has had a 40-year career in exploration geology that includes operating more than 10 oil and gas exploration companies in North and South America. Currently, Mr. Hughes serves as president of Hughes Oil Inc. and Hughes South Corp. Mr. Hughes' professional contributions to geological exploration include extensive philanthropic donations. Mr. Hughes was named the 2009 Philanthropist of the Year by the state of Mississippi and has been a loyal supporter of the Texas A&M College of Geosciences. Most recently, he was instrumental in the endowment of the Texas A&M Berg-Hughes Center for Petroleum and Sedimentary Systems. He is the author of Oil in the Deep South: A History of the Oil Business in Mississippi, Alabama, and Florida, 1859-1945. In 2008, he received the Geologist of the Year award from the AAPG.
---
John Comet, 2009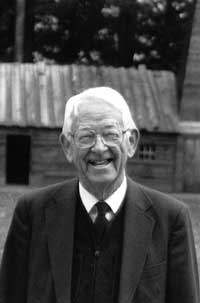 John Comet
PHI is proud to honor John Comet of Oil City, Pennsylvania, for his contribution to the oil and gas industry. Mr. Comet was employed from 1934 through his retirement in 1978 by National Fuel Gas Company and its subsidiaries. He served as Junior Engineer, Geologist, Chief Geologist, Vice-President, and President from 1969 through 1974. From 1969 until 1983, Mr. Comet served as a Director of National Fuel Gas Company. He was also along-time member of the American Association of Petroleum Geologists.
Mr. Comet resided in Oil City, Pennsylvania, where he was an active member of the Oil City Rotary Club for decades, including serving as its President (1965-1966) and he was a Paul Harris Fellow. A Life Scout, he was a troop leader for seven years; former Board Member and President (1967, 1968) of The Colonel Drake Council of BSA. He was a former Board Member of the French Creek BSA Council. On April 6, 2009, Mr. Comet received the Cliff Dochterman Award, an International fellowship of scouting Rotarians.
Sadly Mr. John Comet passed away August 29, 2009.
---
Thomas Dugan, 2009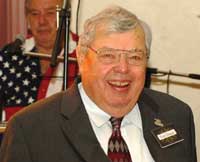 Thomas Dugan
Thomas Dugan, of Farmington, New Mexico, and his firm celebrated 50 years of production in the San Juan Basin on February 1st, 2009. He founded Dugan Production Company in 1961, and today his independent company owns 1,506 methane wells in the San Juan Basin. In 2007, Dugan Production Corporation and Red Mountain Energy merged to form CBM Partners, based in Farmington. Mr. Dugan is a 1950 petroleum engineering graduate of the University of Oklahoma, and he is the Past-President of the Independent Petroleum Association of New Mexico. History, especially related to the history of the oil and natural gas industries, and in 2002, he and Emery Arnold co-authored the book, GAS: Adventures into the history of the San Juan Basin.
---
Frederick W. Fesenmyer, 2009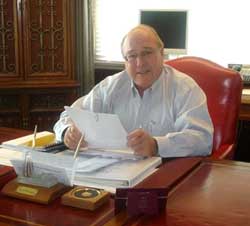 Frederick W. Fesenmyer
Frederick W. Fesenmyer, of Bradford, Pennsylvania, operates the Minard Run Oil Company, the world's oldest family-owned independent oil company which has been under continuous family management since 1875. In that year, Senator Lewis Emery, Jr. established Emery Manufacturing, then in 1907, the Minard Run Oil Company was incorporated. Frederick Fesenmyer, Emery's great-grandson, has been President and CEO of MROC since 1965. The Company currently has 65 employees and produces oil and gas from more than 15,000 acres within McKean County, Pennsylvania. Just in the last nine years, the Company has drilled more than 400 new wells. Mr. Fesenmyer is also the Chairman of the Board for the Pennsylvania Oil & Gas Producers.
---
Roy M. Huffington, 2008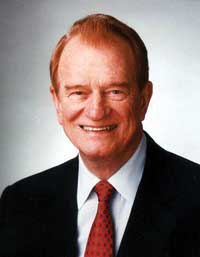 Roy M. Huffington
Roy Huffington (1917-2008). Ambassador Huffington is chair and CEO of Roy M. Huffington, Inc., an independent, international petroleum operations firm based in Houston. His distinguished career has included global oil and gas exploration, international business and military and diplomatic service. After serving in the U.S. Navy during World War II, he spent 10 years with Humble Oil and Refining Company, now ExxonMobil. In 1956 he founded Huffco, an oil and gas firm that began exploration in Indonesia in the late 1960s. In 1988 Newsweek listed Huffington as one of 25 Americans "in the forefront of building bridges to the East." As U.S. ambassador to Austria from 1990 to 1993, he worked to open business opportunities between the newly accessible Eastern bloc countries and the West.
Among the many honors Huffington has received are the Gold Medallion Oil Pioneer Award from the Indonesian government, the Grand Decoration of Honor in Gold for services to the Republic of Austria, the Woodrow Wilson Award for Corporate Citizenship from the Woodrow Wilson International Center for Scholars, the Henry Laurence Gantt Medal from the American Society of Mechanical Engineers and the Gold Medal for Distinguished Achievement from the American Petroleum Institute. He also is chairman emeritus of both the international Asia Society in New York City and the Salzburg Global Seminar in Salzburg, Austria.
A Legacy of Leadership
Ambassador Huffington's association with SMU began as an undergraduate. He earned a B.S. degree in geology from SMU in 1938 and then earned both M.A. and Ph.D. degrees in geology from Harvard University. His late wife, Phyllis Gough Huffington, earned her B.B.A. degree from SMU in 1943. Huffington has received distinguished alumni awards from SMU and the Harvard Business School. He also received an honorary Doctor of Humane Letters degree from SMU in 1990. A member of the SMU Board of Trustees from 1980–87, Huffington was named a trustee emeritus in 1991. In 1996 he and his wife received the Mustang Award for longtime service and philanthropy to the University. The Roy M. Huffington Department of Earth Sciences was established by a historic gift to SMU's Dedman College from the Honorable Roy M. Huffington, '38. The gift endows one of SMU's founding and most distinguished academic departments, providing future resources for the growing importance of its research and teaching. http://www.smu.edu/earthsciences/wecelebrate/
Dr. Huffington died July 11, 2008 and we extend our sincere condolences to his family and friends.
---
Thomas D. Barrow, 2007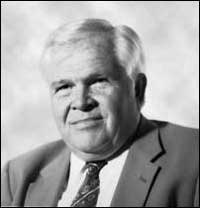 Thomas D. Barrow
Thomas D. Barrow, former president of Humble Oil and Refining Co. (later Exxon), Member of the Exxon of Directors (retired 1978), became Vice Chairman of the Board of Directors of SOHIO and currently President and CEO of Thomson-Barrow Corporation.  On January 13, 2003, Thomas (Tom) Barrow was honored by the Houston Geological Society (HGS) as a legend in wildcatting for his contributions to the petroleum industry. He was one of five special guests invited to this interactive forum. Tom learned early in his career how to think outside the box and applied the knowledge gained from good mentors to become a very successful oil finder. His father, L. T. Barrow, was the chief geologist (1929) and later chairman of the board (1937) for Humble Oil. He retired as chairman of the board in 1955.  Tom Barrow worked his way through the ranks and into the highest echelons of two major oil companies. In the process, he had a unique perspective on the discovery of two major domestic oil fields; namely, the East Texas Field and Prudhoe Bay. In 1951, he joined Humble Oil and Refining Company (Exxon) as a geologist in California and by 1962 was named Southeastern Region Exploration Manager. He moved up the corporate ladder with Humble to become its senior vice president, president, and a member of its board of directors. In this capacity, Tom was responsible for Exxon's worldwide E&P activities. Additionally, he was the contact director for Exxon Exploration and ESSO Eastern as well as corporate planning, mining, and synthetic fuels. His other corporate responsibilities included Exxon Research and Engineering Company, Imperial Oil Limited, Exxon Enterprises, Inc. as well as the Production and Science & Technology Division.  After retiring from Exxon in November 1978, Barrow joined SOHIO as vice chairman. He was responsible for SOHIO's oil and natural gas exploration and production activities, the worldwide minerals business of Kennecott (an indirect wholly owned subsidiary) as well as the corporate planning, research and development, and engineering and technology functions.
---
Robert D. Cowdery, 2006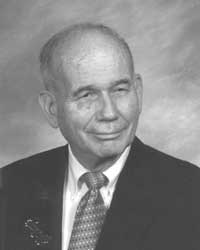 Robert D. Cowdery
Robert D. Cowdery has distinguished himself in the practice of the science of petroleum geology and the management of an independent oil and gas company. His abilities have consistently resulted in advancement to top executive positions in important regional and national professional geological associations and through his efforts, the professional careers of  many geology students and petroleum geologists have been enhanced. Robert Cowdery's fifty-seven years of diligent and meritorious service to the petroleum industry and the geologists in it reflect most positively on him and have earned the Colonel Edwin E. Drake Legendary Oilman Award for 2006.
Robert "Bob" D. Cowdery was born in Lyons, Rice County, Kansas in 1928. His grandfather, an Ohioan and Civil War veteran came to Lyons in 1886, six years after the town was incorporated. Growing up as the youngest of four siblings, Bob was overshadowed by his older brother and sisters and was seen as the "underachiever" of the family. That opinion may have been belied by the fact that as a high school senior, he was a 135 pound guard on the Lyons High School football team.
Following high school graduation in 1944, he was inducted into the United States Army where after basic and technical training, he was destined for Saipan as a replacement infantryman for the invasion of Japan. Fortunately, the atomic bomb intervened and Bob ended up as a headquarters' clerk and driver for the Staff Judge Advocates Office of the 24th Transportation Corps (Port of Honolulu).
Following his discharge in 1946, he returned to Kansas and enrolled as a geology student at Kansas State University in Manhattan. To compensate for time lost in the service, he crammed the four year curriculum into three years and one summer session graduating in the spring of 1949.  That year, he found employment as a geologist with Cities Service Oil in Oklahoma City. In 1950, Cities Service transferred him to Great Bend, Kansas where during the next 12 months, he was on 90 wells.  Catching his breath, in 1951 Bob accepted a position with Petroleum Incorporated in Wichita. Where he remained until the fall of 1953 when "Pet Inc." moved to Denver. Not long in Denver, he met Mary Sue Barlow, a secretary for the Chief Geologist of Colorado Oil and Gas.
They married in October of 1954. Their two children, Craig and Patty were born in Denver. Bob and Sue remained in Denver until 1975 as the company ramped up operations, opening offices in Casper and Calgary. A move to back to Wichita was in order in 1975 when Petroleum promoted Bob to Vice-President for Exploration. He remained in that position for ten years until 1985 when he was promoted to the corporate presidency. Bob retired from Petroleum Incorporated in 1988 and since has been a "professional volunteer."
He is both Technical Program and Public Relations Chairman for the Kansas Geological Society and a regular contributor of profiles and memorials in its Bulletin. Bob has held the presidencies of: the Rocky Mountain Association of Geologists, Kansas Geological Society, Kansas Geological Foundation, the American Association of Petroleum Geologists and served as Vice-President for Natural Resources of the Society of Independent Professional Earth Scientists. He has been a practitioner of the martial arts for 37 years and holds the Sixth Degree Black Belt in tae kwon do. Bob has published a Black Belt Association newsletter for 13 years.  Since retiring, Bob has traveled the country making presentations to foster the science of petroleum geology and to convince young people to follow it as a career. In his "spare time," Bob avidly pursues his second lifelong interest in the science of archeology.
---
Lawrence W. Funkhouser, 2003
Larry Funkhouser received his A.B. degree in Geology from Oberlin College in 1943 where he was elected to membership in Phi Beta Kappa and Sigma Xi. After service with the U.S. Air Forces in World War II, he received his M.S. degree in Geology from Stanford University in 1948.
Funkhouser was born in Napoleon, Ohio, on June 9, 1921. He married Jean G. Cooper, also from the Oberlin Class of 1943, in 1946. Their four children include Donald, 41; Thomas, 39; David, 35; and Karen, 32.
Funkhouser joined Chevron Corporation, then known as Standard Oil Company of California, as a geologist in the Gulf Coast Area in New Orleans, Louisiana, in 1948. He was named Division Exploration Superintendent for the California Company, Chevron's Gulf Coast subsidiary, in 1956 and became Division Exploration Superintendent in Midland, Texas, for Standard Oil Company of Texas, another Chevron subsidiary, in 1961. In 1963, he was appointed Vice-President, Exploration, for Standard Oil Company of Texas in Houston.
In 1966, Funkhouser was appointed Vice-President, Exploration for Western Operations, Inc., Chevron's West Coast operating subsidiary, in San Francisco. He assumed the position of Corporate Vice-President, Exploration, in 1968 and was elected a Director of Standard Oil Company of California in 1973.
Funkhouser was named Director and Vice-President, Exploration and Production, for Chevron Corporation in 1976. In that position, he guided Chevron's worldwide upstream activities until his retirement in 1986.
In 1989, Funkhouser was a co-founder of Energy Exploration Management Company, an independent exploration group, and currently is a director and vice-president of the company.
During his professional career, Funkhouser was active in a number of professional and industrial societies and associations. He served as President of the American Association of Petroleum Geologists in 1987-88 and as a member of the Association's Advisory Board. He also served as a trustee of the AAPG Foundation from 1989-2001 and as their Chairman from 1991-2001.
In addition to honorary membership in the AAPG, Funkhouser has been awarded honorary membership in the Northern California Geological Society and in the Pacific Section of AAPG. He is a member of the Geological Society of America and has served as a trustee of the G.S.A. Foundation.
He is an All-American Wildcatter, holds membership in the Society of Exploration Geophysicists and has served both as a member and as Chairman of the Earth Sciences Advisory Board at Stanford University. He has been a member of the American Petroleum Institute and is a past chairman of A.P.I.'s Committee on Exploration. He has served on the National Research Council's Board on Mineral and Energy Resources and is currently a member of the N.R.C.'s Commission on Physical Sciences, Mathematics and Resources.
---
Frank W. Harrison, Jr., 2003
Born in Bastrop, Louisiana
Academic Training: Louisiana State University: BS Degree – Petroleum Geology in 1950.
Experience:
1950-54 Union Producing Company – 1950 Draftsman and Geological Scout in Jackson, Mississippi; 1950-54 Geologist in New Orleans, Louisiana.
1954-56 Seaboard Oil Company – Geologist in New Orleans, Louisiana.
1956-57 Trans-Tex Drilling Company – District Geologist in Lafayette, Louisiana.
1957-59 American Natural Gas Production Company – Head Geologist in Lafayette, Louisiana.
1959 Independent and Consulting Geologist in Lafayette, Louisiana.
Military Service: 1951-53 Served in United States Army.
Publications:
A Sub-Regional Report Of The Camerina Zone Of Southwest Louisiana
Geostrategies – Where Have We Been And Where Are We Going?
No. 1 Play In The U.S.A. – South Louisiana Tuscaloosa Trend 1975-1980
South Louisiana Cretaceous Tuscaloosa Trend False River Field
I've Got A New Producer In South Louisiana — Now What?
The Number One Play In The U.S.A. – Summary Of Activity In The Tuscaloosa Trend Of South Central Louisiana
Washington, The Geologist, And The Energy Crisis.
The Future Of The Gulf Coast Basin
The Tuscaloosa Rejuvenated; Beaver Dam Creek and Baywood Fields, St. Helena Parish, Louisiana
We're Giving The Opec Cartel Hell
Louisiana Tuscaloosa versus Southeast Texas Woodbine
The Geology And Development History Of Jennings Salt Dome 1901-1985,
A Clue To The Future Of Gulf Coast Salt Domes
The Camerina And Cibicides hazzardi Stratigraphic Intervals of Southwest Louisiana
Professional Affiliations:
American Association of Petroleum Geologists
Certified Petroleum Geologist #1010 (Member 1954) President 1981.
American Institute of Professional Geologists; Certified Professional Geologist
State Vice-President 1978.
Gulf Coast Association of Geological Societies–
Executive Committee 1959-60 – Convention Committee 1966 – General Chairman of 1974 Convention – Vice President 1979 – Best Paper Award 1962 – President 1980 – Honorary Member 1982.
Independent Petroleum Association of America;
Board of Directors 1971-73; Board of Directors, South Louisiana 1978 and 1989-90.
Society of Independent Professional Earth Scientists; Vice-President 1969-70.
Lafayette Geological Society; President 1961-62 – Honorary Member 1970.
American Geological Institute; President 1989-90.
Louisiana Association of Independent Producers and Royalty Owners;
President 1977-78 – Board of Directors 1978-79 and 1989-90.
Geological Society of America
Houston Geological Society
New Orleans Geological Society
Baton Rouge Geological Society
Personals:
Serves on the Board of Directors for Premier BanCorp, Inc.
Serves on the Board of Directors for Gulf States Utilities Company.
Serves on the Board of Directors for American Liberty Financial Corporation.
Serves on the Board of Trustees for the Lafayette General Medical Center.
---
Robert Eberly, 2003
Starting with natural gas production in Pennsylvania in the early 1940s and branching into oil and gas in Ohio, Maryland, and Oklahoma, Robert Eberly continued in the direction set by his father, Orville Eberly. With partners Snee and Meade, these ventures proved to be very successful. Mr. Eberly has shared his good fortune and knowledge of the gas industry via the Eberly foundation and the Eberly Family Charitable Trust. These entities have contributed greatly to furthering education and the profession.
---
Charles Weiner, 2003
Charles Weiner a founding partner of Texas Crude Oil Company in 1941, is presently Chairman Emeritus of the Board. Texas Crude has participated in thousands of wells over the years and has made ove 180 significant discoveries in eight states (particularly Texas) and abroad. Mr. Weiner continues to be active in oil and gas exploration and development. Mr. Weiner is a Certified Petroleum Geologist and Trustee Associate with the American Association of Petroelum Geologists. He is a member of the American Petroleum Institute.